Mega Realtors in all the different markets usually have large teams that helps them with their sales and numbers. A lot of Mega Realtors have so much money in advertising and splitting all their commissions out with their team, they have little left to sell their listings.  I know that they do a lot of gross sales and some of them are very good at what they do.  I just believe that clients should have a Tailored Real Estate plan for all their real estate needs.
I am not a Mega Agent, but I sell almost 60 properties a year and I do not have a team to sale my listings.  Me and Lori personally do all our open houses and marketing on each property. My marketing budget goes to not only getting new clients, but selling my clients homes. I pay a lot of money to social marketing and I have multiple websites. They are all set up to benefit my clients needs.
Being a Realtor for the last 16 years gives me a wealth of information on the real estate market.  Having been through all the changing markets and getting easy and hard deals closed. Having a Realtor that is hands on and you can call at anytime is crucial to a successful transaction. I recently got an email from a client that has not purchased in 6 years, but they needed assistance with their property.  I of course assisted in anyway I could.
Also dealing with my clients real estate gives me a leg up on the on the a lot of Realtors. Knowing how each city operates and how best to buy in different areas. I am out looking at homes daily and keeping up with my current projects. Just this morning I had to buy wood flooring for a home and pay a glass block installer.
I am going out today to a home that a contractor needs input in what upgrades they need to do. Giving them that information will help their client make a better decision on how to spend their money on rehabbing their home to sale.
You will not get that kind of service from most Realtors. Having a
service mentality and the knowledge of over a 1000 homes I can help you
with any of your real estate needs.  Call Brett 216-703-5740 EXP Realty and 602-363-6551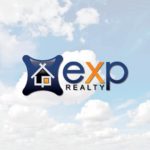 -->